What if you had more financial
Only 3 people per market.
When we're full, we're full.
[et_pb_circle_counter_c number="1″ max="3″ reverse="on" background_layout="dark" circle_color="#7ed829″ circle_color_alpha="0.5″ _builder_version="3.0.77″ title_font_size_tablet="51″ title_line_height_tablet="2″ number_font_size="36″ number_font_size_tablet="51″ max_width="165px" /]
REARRANGE WORK TO SERVE YOUR INTERTESTS
See how you can do it; watch the short video below.
Surprisingly this seems to be revolutionary, and when you do it seems to change everything. You look to
save time, save steps, better your connections, increase speed and invest your time with good people who help you increase income, but most off all, get more life back.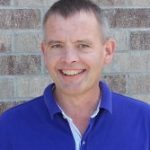 Profile: Former self-employed auto mechanic
"I was self employed. I had been an auto-mechanic for 30-years and owned my own business. I just picked up a small interest in this, and it worked so well that eventually I didn't have to work 7-days a week anymore… It got to the point where, when this started paying more than my day job, It was easy to quit!"
Only 3 people per market.
When we're full, we're full.
[et_pb_circle_counter_c number="1″ max="3″ reverse="on" circle_color="#7ed829″ circle_color_alpha="0.5″ _builder_version="3.0.77″ title_font_size_tablet="51″ title_line_height_tablet="2″ number_font_size="36″ number_font_size_tablet="51″ max_width="165px" /]