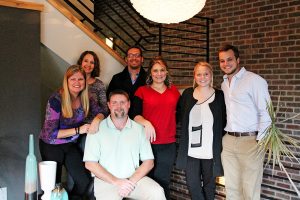 First Financial is looking to immediately hire a Business Development Manager that is driven to take that next step in their sales career. You'll need to identify and target customers to grow our existing business. As well as help handle incoming leads, follow up on warm leads, participate in team building, help your team edit and write proposals, manage sales documents, and execute sales strategies.
First Financial has been an Independent Sales Organization in the merchant services industry for over two decades. We help businesses accept credit cards and turn that plastic into cash for our clients. We focus on building rapport and relationships with outside agents and our clients. This approach had led us to build long-lasting relationships with our clients, in fact, our client retention is 4x the industry average.
The right person will be a great communicator, who can build relationships with anyone, and have acute attention to detail. You'll be expected to communicate with agents, prospects, clients, and merchants.
If you're driven and looking to plug yourself into a longterm sales career then this is the place for you!
Qualifications:
1+ years selling experience preferred
Excellent communication and writing skills
Able to communicate and present complex issues with assurance and confidence.
Great rapport and relationship builder
Basic math skills knowledge
Excellent time management skills
Comfortable working in a fast-paced, dynamic environment
Location: Plymouth, MN
How to apply
Complete the short application
Our reason for being:
A place to grow.
We started First Financial as a place where those who operate on a different plane; intentional people with an indomitable spirit and soulful bedside manner can soar.
Core Values:
Conscientious.  Conscientious people show care and put in a big effort. They are painstaking, scrupulous, and honest in their personal and professional life.
Play to Win:Win. Not just going through the motions… we're here to really be engaged.
Encouraging/Cheerleader/Coach
Problem Solving
Always getting better
Three minutes from now your application can be in play.