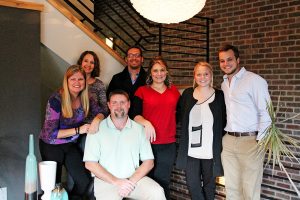 Business Development Manager
Imagine leading a nationwide team of entrepreneurial sales people.  Your job is to help them launch their FFUSA Virtual Franchise. We help them understand how to land business, joint venture with banks and associations – basically build a joint venture network that streams them business.  It's an opportunity for them to build a royalty income business that takes very little time to maintain. There are very few opportunities like this left in the world today, most have been monopolized by large corporations.
Every time they land a client, you make bonus.  Every time that client swipes a card, you make royalty income too, and the more clients, the more royalty.  Build it right and your income continues to rise while your workload goes down. (i.e. earn more, work less)
Our systemized recruiting provides more sales people than we can currently handle.
It's totally unique.
Now bring it back to today, what would be the keys to success be?  Turns out that the biggest is personality – that you're fun in a clever sort of way.  Of course, you're going to want to build your income fast, so using time as effectively as possible is in your best interest, as is liking an environment that's fast-paced.  We work with 1.14's and 0.0007's and $111,235.35's and every number in between all day long, so you need to be quick with numbers – the faster you can crunch numbers and help put deals together, the faster you win.
The principles of the company have grown us to a nice solid place with an excellent reputation, we've been voted Best Places to Work 8 years running – now it's time for the next generation of FFUSA, so we built out a sweet new office space – our own building – with an aggressive business plan and plenty of room for you to advance.
If helping other people break free and win, while you win, at the same time and building to the point where your world load goes down (work less, earn more) appeals to you, then this is specifically for you.
Qualifications:
– The above (personality, fun, clever, and fast-paced)
– Psychology of motivation understanding and experience using it.  This can be in sales, recruiting, collections, or other high-level jobs where putting deals together or savvy working with people in a fast-paced world was the norm.  We're less concerned about the number of years and more with the quality of your ability
Location: Plymouth, MN
How to apply
Complete the short application